Estate Planning Attorneys Serving Castro Valley & Alameda County
Protect Your Wealth & Legacy with Our Estate Planning Lawyers
Estate planning is a complicated area of law that deals with arranging what will happen to your assets if you become incapacitated or pass away. Although it can be difficult to think about the day when you will no longer be able to overlook your estate or provide for your loved ones, it is very wise to be proactive with all of your important estate planning decisions.
At Randick O'Dea Tooliatos Vermont & Sargent, we have become known for providing knowledgeable counsel and compassionate legal services that are tailored to the unique needs and planning goals of our clients.
We wish to assist you with all your estate planning needs in Castro Valley and Alameda County, so please don't hesitate to get in touch with our legal team to discuss your situation so we can determine which legal tools you need.
Call us today at our Castro office (510) 344-2599 or Pleasanton Valley office (925) 460-3700 to consult with our experienced estate planning attorneys.
What Is Estate Planning?
Estate planning is the process of making arrangements for the management and distribution of a person's assets and affairs after their death or in the event of their incapacity. It involves creating a comprehensive plan that ensures your wishes are carried out, your loved ones are provided for, and your assets are distributed according to your intentions.
Estate planning involves various legal tools and documents that address financial, medical, and personal matters. Here are some key components of estate planning:
Will: A will is a legal document that outlines how you want your assets to be distributed after your death. It also allows you to name guardians for minor children and designate an executor to carry out your wishes.
Trusts: Trusts are legal arrangements that allow you to transfer assets to a trustee, who manages and distributes them according to your instructions. Trusts can be used to avoid probate, minimize estate taxes, and provide for specific needs, such as caring for a disabled family member.
Power of Attorney: A power of attorney grants someone (called an agent or attorney-in-fact) the authority to make financial decisions on your behalf if you become incapacitated and unable to manage your affairs.
Healthcare Directive (Living Will): This document outlines your preferences for medical treatment in case you become unable to communicate your wishes. It includes decisions about life-sustaining treatments and organ donation.
Healthcare Proxy or Medical Power of Attorney: This document designates someone (a healthcare agent or proxy) to make medical decisions for you if you're unable to do so.
Guardianship Designations: If you have minor children, you can use your estate plan to designate a guardian who will take care of them if you and the other parent are unable to do so.
Beneficiary Designations: For assets such as life insurance policies, retirement accounts, and certain financial accounts, you can designate beneficiaries who will receive these assets directly upon your death, bypassing the probate process.
Estate Tax Planning: Depending on the value of your estate, estate taxes may apply. Estate planning can include strategies to minimize estate taxes and preserve more of your assets for your beneficiaries.
Funeral and Burial Instructions: You can use your estate plan to outline your preferences for your funeral and burial arrangements, relieving your loved ones from making these decisions during a difficult time.
Estate planning is not limited to the wealthy; anyone with assets and loved ones can benefit from having a plan in place. It allows you to have control over what happens to your assets, avoid potential conflicts among family members, and ensure that your wishes are honored. Consulting with an experienced estate planning attorney can help you create a customized plan that addresses your specific needs and goals.
What Are the Benefits of Estate Planning?
Having an estate plan set up can provide various benefits to you and your loved ones after your passing. It is never too early to start preparing.
The following are benefits that come with having an estate plan:
Peace of mind knowing your children will be taken care of
Minimize estate taxes and other expenses
Distribute property to your family quickly
Make retirement effortless
Prepare for incapacity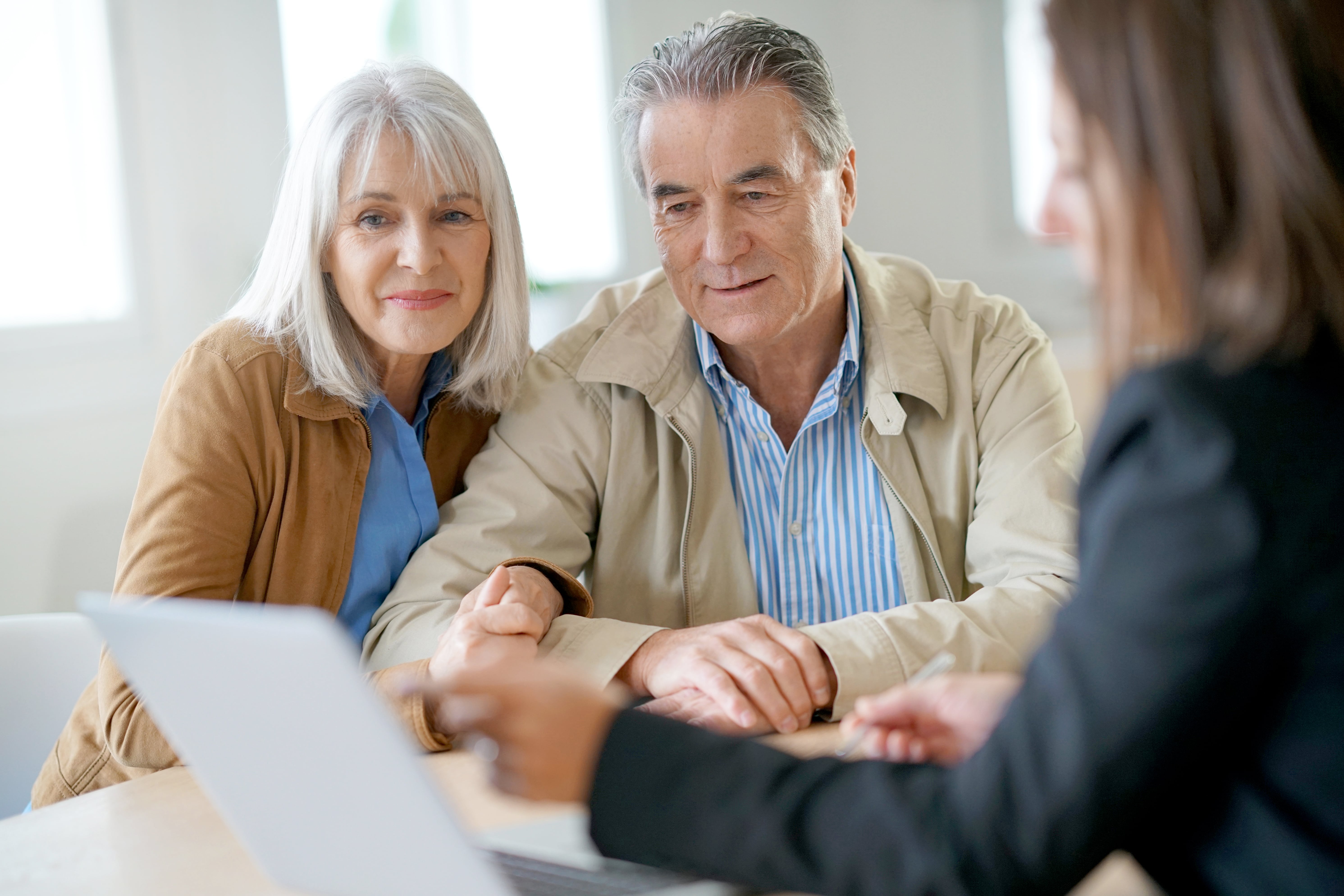 Estate Planning Services for Individuals, Families, & Businesses
When people first consider what they want to happen to their assets when they are gone, they usually tend to think of a last will and testament. While a will is certainly part of a comprehensive estate plan, there are many other estate planning tools and techniques that can be used to ensure that a person's assets are transferred to the correct party as efficiently as possible.
If you own a property, your estate and assets may be at risk. It is beneficial to control how they are distributed and to whom. You will need to provide detailed directions informing the government of your intentions. A comprehensive estate plan leaves nothing to chance and answers the how, when, and what.
Offering a Wide Variety of Services to Meet Your Estate Planning Needs
With more than 60 years of combined legal experience at our firm, we know which legal strategies best protect our clients' assets for future generations.
We are qualified to help individuals with all aspects of estate planning, including:
Trust Modification & Litigation
Speak to Our Compassionate Estate Planning Lawyers in Alameda County
Life is full of surprises, which is why it is crucial to be prepared for everything. We are ready to help you create a detailed estate plan, one written out in clear, concise language so that your wishes will be carried out after you are gone.
We proudly represent clients throughout Castro Valley, Alameda County, and the surrounding regions. With the help of our seasoned estate planning attorneys, you can feel at ease about the future, knowing that you are backed by a solid estate plan.
Let us guide you through each phase of the estate planning process. Call us today at our Castro office (510) 344-2599 or Pleasanton Valley office (925) 460-3700 to schedule a case consultation so we can discuss your legal options.